컨텐츠
Home
Management of facility safety
Supervision of construction in downtown area and management of common duct
Supervision of construction in downtown area and management of common duct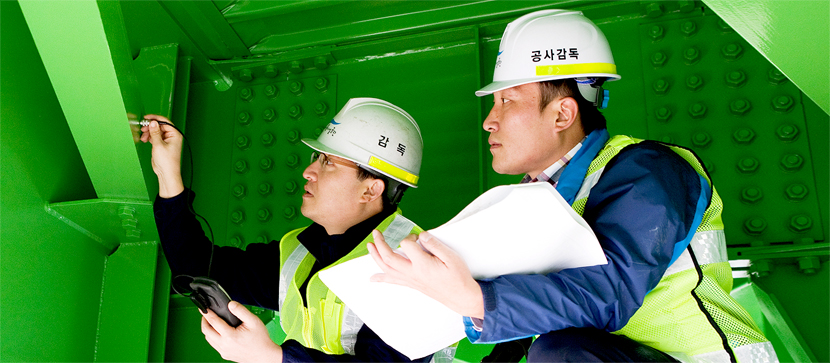 Urban construction supervision
SMFMC has supervised city-funded urban constructions that were ordered by Seoul and other metropolitan cities in scale of less than 20 billion won since September 1, 2000. It exerts utmost efforts to realize precise construction.
Supervised city-funded small-scale constructions of autonomous districts from January 1, 2001
Supervised sewage construction from March 2003
Technical knowledge on urban construction
Downtown construction supervision: Ordered construction of Seoul and other metropolitan cities in scale of less than 20 billion won (city-funded). It provides 28 technical books that were published based on the experiences and technical know-how that are accumulated through the supervision of ordered construction by the Seoul Metropolitan Government from September 2000 until present in scale of less than 20 billion won as well as information that effectively worked by applying and utilizing small ideas of construction supervisors in terms of 'budget reduction, task improvement, and customer satisfaction.' For further information, please contact Chang-jae in the Gangnam Construction Management of SMFMC.
- Contact : Chang-jae in Gangnam Construction Management 02)2290-6943 /
changjae22@sisul.or.kr
Management of utility-pipe conduit
Utility-pipe conduit is an urban foundation facility that aims to manage infrastructures like electricity, telecommunication, sewage, and heating system without damaging road facilities by accommodating the afore-mentioned infrastructures at a certain underground space. For functional management of the urban lifelines that are directly connected to the citizens' lives, it tries to ensure that the best service is provided by executing consistent inspection and management through a 24-hour patrol and inspection system.